WHY GO TO NORWEGIAN LESSONS?
Teaching Norwegian can be useful in a variety of contexts. For professional purposes, there may be various reasons why it is beneficial to take Norwegian lessons. You may work in a company where communication takes place in Norwegian, or you may have customer contact with Norwegian speakers. In these respects, language skills in Norwegian will both facilitate communication and build trust between the parties involved. You may also be going to work abroad and therefore need to prepare yourself linguistically. For this purpose we also offer extensive and tailor-made Norwegian language training.
In private contexts, Norwegian language training can also be a very welcome investment. It may be that you, as a private person, are going to travel abroad or even move abroad permanently and would like to have a solid basis for being able to behave in Norwegian. It may also be that you would like to improve your Norwegian just out of interest. We adapt our Norwegian language teaching to YOUR needs.
By attending targeted Norwegian language courses at IBL Sprogservice, you will be properly equipped to cope with the language contexts you face – our Norwegian courses are always based on your personal needs.
PROFESSIONAL AND SECTOR-SPECIFIC LANGUAGE
With a Norwegian course at IBL Sprogservice, you are in safe hands in terms of quality, learning and benefits.
We make sure that the areas YOU want to improve are worked on. We target and adapt the course according to industry-specific language use. As a student, you therefore have the opportunity to bring your own subject-specific material, which will be included in the Norwegian lessons.
We have more than 25 years of experience in teaching professionals in all sectors and we tailor each course to ensure that you, the student, get the best possible learning experience.
Our trainers are not only experienced in Norwegian courses for Danes, but also in many other language combinations.
The teachers at IBL Sprogservice are bound by professional confidentiality,, so all material will be treated confidentially.
NORWEGIAN COURSE: TRY US OUT... START WITH A FREE TRIAL
Starting a Norwegian course can be a big and difficult decision. What to choose? We stand by, and are proud of, the results we have already achieved through teaching more than 30,000 students. Therefore, before you decide, we offer a Free Trail – which is a no-obligation online conversation with a trainer. Here you will get a taste of how the course is run and we will assess your language skills, which will form the basis of the final course.
We work with the "European Framework of Reference for Language Learning levels." This reference framework is divided into 6 (7) levels, (beginners), A1, A2 – B1, B2 – C1, C2.
CHOOSE BETWEEN GROUP AND INDIVIDUAL LESSONS
We offer Norwegian courses both one-to-one and in small groups, see more about the pros and cons here.
Norwegian teaching can be done in the following ways:
One-to-one is the most effective and flexible way of teaching. You decide where the training takes place, in our premises in Vejle, Odense or Copenhagen or at your company throughout the country and when, i.e. your calendar decides.
Group lessons is another option if you are several people in the company who want to be taught together in a group.
Read more about the two forms of education here.
CONTACT US TODAY AND GET YOUR NORWEGIAN SKILLS RIGHT
At IBL Sprogservice, we work daily to improve the language challenges faced by companies in the country. We work very seriously and professionally to make learning easier for our students.
We offer the most effective teaching methods, whether you are a private or corporate client.
Learn Norwegian as a Dane: Contact our language consultants today on 7572 4333 or INFO@IBLSPROG.DK and find out how we can help you get to grips with the Norwegian challenges.
We respond to all enquiries within MAX 12 hours.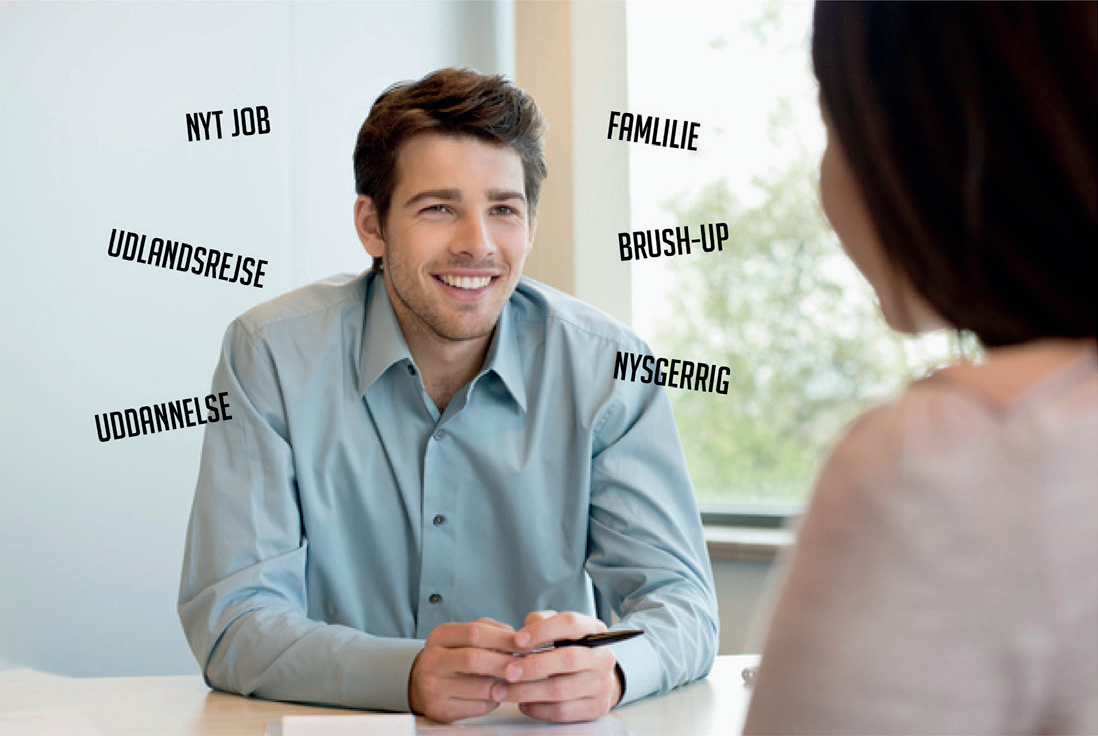 KAN DU
NORSK?
WE TARGET AND ADAPT THE COURSE TO YOUR LEVEL AND NEEDS. BRUSH-UP OR CURIOUS ABOUT LEARNING A WHOLE NEW LANGUAGE?