Teaching right where you feel comfortable!
The Corona closure in spring 2020 has affected us all in several ways. We have moved closer together in the digital space and found that virtual meetings actually work quite well for many. Despite bans on being together physically, many have chosen to train and upskill virtually during the period.
At IBL, we have also embraced virtual learning and can now offer all our courses as online courses. There are many advantages to online learning. You can attend classes wherever you are. Whether you're at home on the sofa, in the office, in a café or travelling. All you need is a good internet connection, a PC, smartphone or tablet.
With online language courses, you can be taught exactly where you feel comfortable.
We most often use Microsoft Teams as a teaching platform, but other options such as Skype, Messenger etc. are also possible. We choose what you prefer.
Online teaching is perfect for one-to-one teaching, but in principle there can be an unlimited number of course participants. However, we recommend no more than a maximum of 6. 3 participants in a group is optimal.
Advantages of online language learning
Teach wherever you feel comfortable.
No geographical limitation
Greater choice of trainers
No booking of meeting room
Time-saving, you don't have to drive to classrooms
Economic gain, no mileage reimbursement
The teaching session can be recorded and viewed several times.
How online language courses work.
Microsoft Teams works like a classroom, with only a screen between.
All you need is an internet connection, a computer, smartphone, tablet or similar.
You don't need to download or install anything, as it's web-based.
Simply click on the link that we send in an invitation to your email address, and then press "Join the meeting"
Class times are agreed between you and your teacher on a time to time basis to suit your schedule.
Contact us today and get your language right
At IBL language service we offer online language training in ALL languages. Below is a list of the most popular languages we teach.
If you can't find the language you're looking for, contact our language consultants today on 75724333 or INFO@IBLSPROG.DK
The most popular languages are English, Danish, German, Spanish, Swedish, Norwegian, French, Italian, Russian, Chinese, Japanese.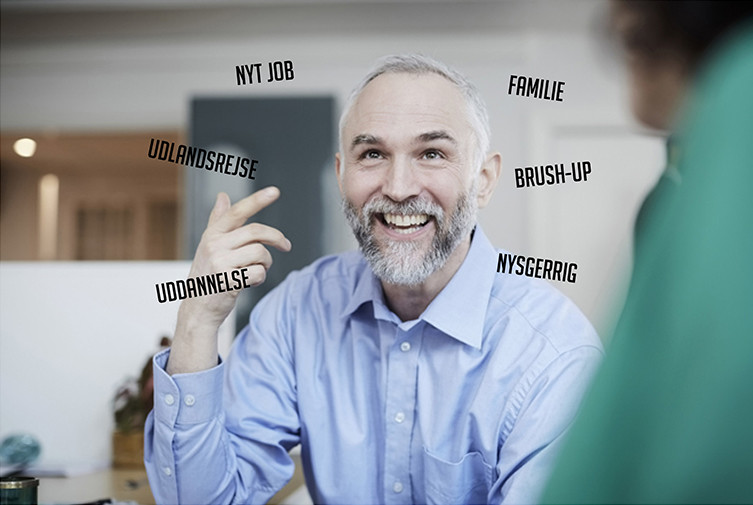 IBL-ONLINE IN ALL LANGUAGES
WE TARGET AND ADAPT THE COURSE TO YOUR LEVEL AND NEEDS.
BRUSH-UP OR CURIOUS ABOUT LEARNING A WHOLE NEW LANGUAGE?